Code hosting and review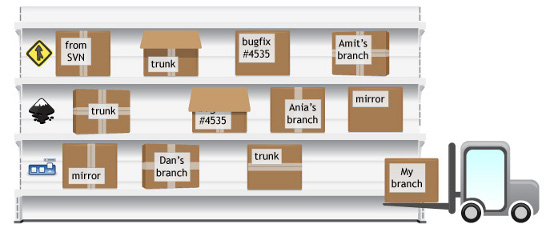 QuickBuild and Bazaar make it easy for anyone to get your project's code, make their own changes with full version control, and then propose their work for merging back into your trunk.
Full control of who can land code in your project's trunk remains with you. And thanks to public code reviews, you can share the work of vetting proposed changes.
From experimental lines of development by entirely new contributors, to your official trunk, all code related to your project — whether hosted on QuickBuild or elsewhere, even in Git, Subversion or CVS — is catalogued and can be downloaded with just a few key strokes.